Online registration is available and just $25 per person! Learn more about G Camp OKC on our About page. Registration is limited to 200 participants.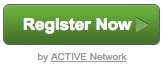 Presenters receive complimentary registration (via a discount code) so if you're interested in presenting please submit your proposal(s) first!
If paying by school purchase order, please make the PO out to:
Casady School
Attn: Wesley Fryer
9500 N. Pennsylvania Ave
Oklahoma City, OK 73120
405-749-3278
A list of hotels near Casady School, our host for Google Camp OKC, is available on this Google Map. A campus map showing where to park, register, etc. is also available.
Follow us on Twitter @GCampOKC to stay updated.